About Your Body Wellness Center
About Your Body, Inc offers a range of holistic, natural, and the most technologically advanced health services available.
Daniel Recommends watching:
What doctors don't know about the drugs they prescribe
How Bacteria Talk
For information not found on our website for services and therapies, please email assistant@aboutyourbody.net, and we will be happy to provide these for you. After your initial appointment it will be determined what further follow up care will be necessary. We will custom design a program to specifically meet your needs. This process takes your commitment as well as ours. For a successful experience with our office, please pay close attention to the following information and instructions.
Brochures
The Welcome Page With Questions
The Before Your Appointment instructions
Cancer Questionnaire, if applicable
Custom Blends - Blended for you specifically, and non returnable.
How to communicate with our office:
To schedule appointments call: 574-825-1661*
For health questions call: 574-825-1661 or email assistant@aboutyourbody.net
For billing questions call: 574-825-1661
For your convenience in placing an order, please email to: orders@aboutyourbody.net When ordering products please allow 7-12 business days for processing and shipping. Rush orders will be charged an additional fee.
*If for some reason you must cancel or reschedule your appointment, we must have a 24 hour notice or you will be charged for the appointment.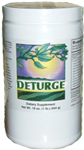 DETURGE™ is designed to detoxify the body!
DETURGE™ consists of 43 herbs synergistically blended for maximum absorption and nutrient dispersal. These herbs supply the raw materials necessary for the cells to regenerate while scrubbing the deepest tissues of the body.
Here is what a Few About Your Body, Inc. patients have to say:
"Four years ago I discovered I had one cell of cancer in 15 samples for prostate cancer 4 years ago. One year later I had two precancerous spots but no active cancer. This prompted me to go to Daniel Phend and follow his recommended treatment protocol. Recently I had another biopsy with NO cancer. The cancer Doctor feels that if his original diagnosis was correct then this was an insignificant cancer that will need to be carefully watched in the future. My wife Debbie and I strongly feel the protocol that Daniel has me on has resulted in this great news."
Thank you Daniel,
DT, Prophetstown, IL